NRoot Labs makes first time ever kind of engagement models in effort to bring together your BI and business objectives.
Organizations must simultaneously optimize their business and BI engaging models to extract synergies and improve performance on both the top and bottom lines. The issue for many organizations is empowering BI to withstand and to craft a sustainable next-generation operating model.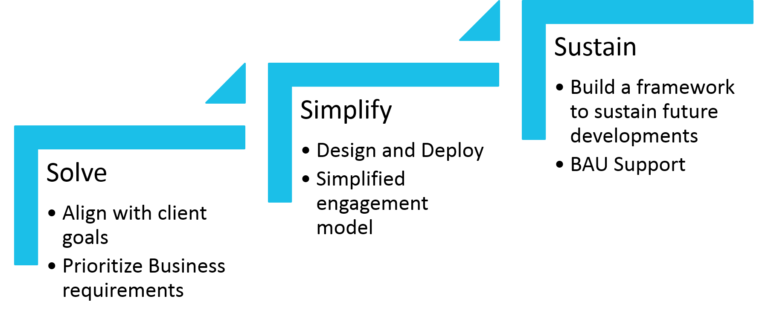 The key success factors for a seamless transformation to these new models depends on the following:
Selecting the right engagement model
Ensuring strong leadership commitment and sustained change management
Adopting an ecosystem of technology to drive delivery and innovation'
Quickly respond to organizational needs
Instituting a phased implementation strategy, with incremental investments
Dashboard Model
Business-As-Usual Support (BAU Support)
Dashboard Model
NRoot labs has designed simplified BI engagement model to meet the needs of your business function and industry. Our dashboard packages offers three easy packages to choose from.

Key Benefits
Single value oriented implementation of BI Offerrings
Single source that offers several solutions and business Benefits
Reducing the time spent on the business decision cycle
Clients experience economies of scale when buying a bundle of dashboards
Cost effective as the total package price is lesser when the BI requirement are implemented as a dashboard package
Long term advantages and trusted BI implementation partner
Business-As-Usual Support (BAU Support)
Contact us to learn how you can integrate our agile engagement model into your overall BI strategy and to know further details about effort and cost.